Here's a guide that explains what is CTF Loader and how to fix High CPU Usage.
A CTF loader (ctfmon.exe) usually appears in the processes on a Windows 10 computer. It often doesn't cause any problems and doesn't use up PC resources. But in some cases, it starts using high CPU usage all of a sudden. You will typically see this process running in Task Manager as CTF Loader or ctfmon.exe while using any Microsoft Office program. Many people also wonder whether this process is a virus or malware. Well, worry not, as below we will explain what exactly is CTF Loader and how to fix high CPU usage.
What Is CTF Loader (Ctfmon.Exe)?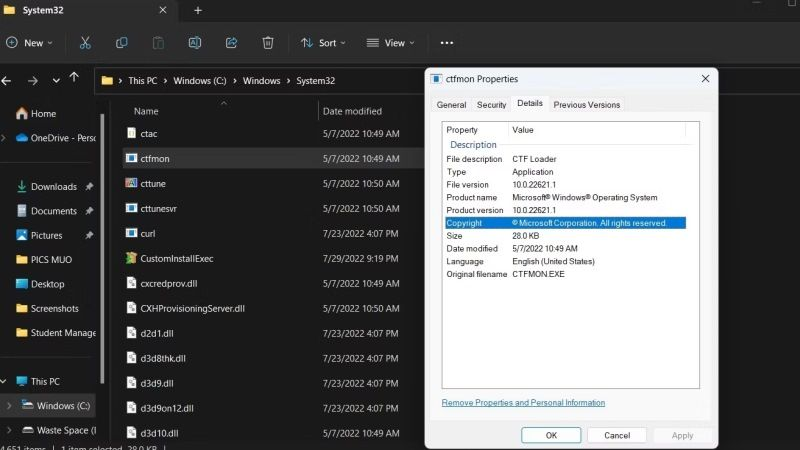 The CTF Loader or ctfmon.exe (User Input Services) process is installed as part of the Microsoft Office suite as well as general Windows updates. This process is responsible for enabling the User's Alternative Text Input Processor (TIP) as well as the Microsoft Office language bar which is essential for translation as well as speech and text recognition plus other user input technologies.
It loads with Windows and continues to run in the background even if all Office applications have been closed and it monitors all active Windows windows to provide text input services.
CTF Loader: How to Fix High CPU Usage
The CTF Loader is not a resource-hungry process, but problems with the process or the apps that use it can cause memory or CPU usage to increase beyond normal. The process can also crash or, if it doesn't start, prevent other apps from working.
Update Windows 10
First, launch the Settings app with the Windows + I keyboard shortcut.
Go to Update & Security.
Select the Windows Update tab and click Check for updates.
Install available updates and restart the system.
Lower the Process Priority
First, you need to right-click the taskbar and select Task Manager from the context menu.
Go to the Processes tab and select CTF Loader from the list of running processes.
Right-click the process and select Go to Details.
You will navigate to the Details tab with the CTF Loader job highlighted.
Right-click it and select Set Priority.
Select the Low option.
That's everything you need to know about what is CTF Loader and how to fix high CPU usage.
ALSO READ THIS : Resident Evil 4 Remake Features In-Game Purchases, Possibly Multiplayer
ALSO READ THIS : California gig workers law Prop. 22 debated in appeals court
ALSO READ THIS : Qualcomm unveils Wi-Fi 7-capable chipsets with over 20 Gbps capacity
ALSO READ THIS : PlayStation year-in-review: The games you played, how long you played them