Hello Guys welcome to Techcrowder with due respect today in this article we are talking about God Of War Ragnarok Unfinished Photo Mode, Shows Kratos Winking. Check out the first screenshots of the photo mode in God of War Ragnarok, which is yet to launch officially with an upcoming update.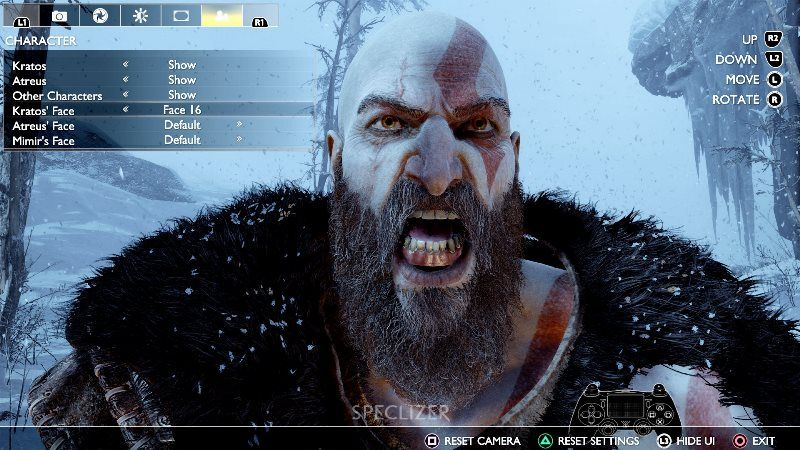 Update: A video showcasing the unfinished photo mode of God of War Ragnarok has surfaced, you can check it out below.
Original (News): God of War Ragnarok Photo Mode is supposed to come out in an upcoming update, but it seems that a modder has already leaked the same mode before its official arrival in the coming days. Check out the complete details below.
God of War Ragnarok Photo Mode Leaked Ahead of Upcoming Update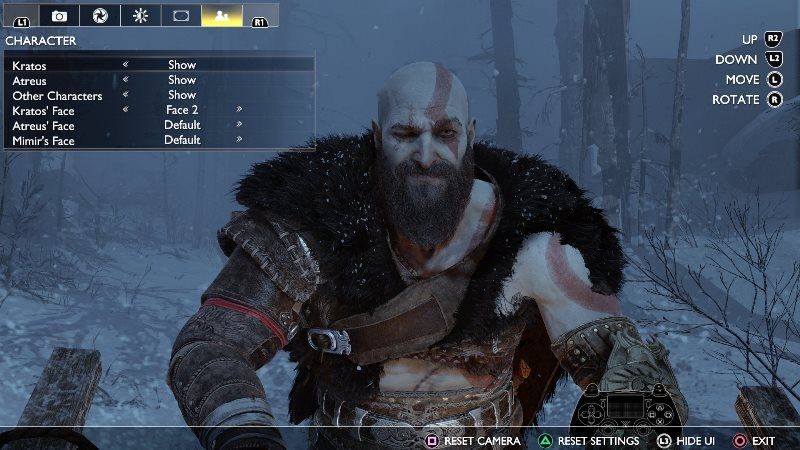 The latest game of Kratos will soon get a new update that will also bring with it the famous Photo Mode. However, in these recent hours, a modder named Speclizer has unlocked the yet-to-be-finished photo mode of God of War Ragnarok ahead of the official upcoming update.
The same modder has previously modded other games of Sony such as The Last of Us and Uncharted 4. You can also see a screenshot posted on his Twitter account that shows the upcoming Photo Mode of God of War Ragnarok below.
As you can see in the screenshots – the one where Kratos is winking – you will find several options in photo mode along with changing the facial options for Kratos, Atreus, and also Mimir. In addition, you can also show or hide characters with the photo modes, and you can also hide all the background characters if you would like.
This was confirmed by the developers of Santa Monica Studio themselves, who announced via Twitter that the photo mode will be added through an update following the release of the game, just as happened in the case of the direct predecessor. In that case, the photo mode was introduced with a free update along with the New Game+. It is therefore very likely that the same will happen for God of War Ragnarok.
So it seems that all the customization of the images and screenshots available in God of War will surely return with this new chapter, perhaps with better implementation and new possibilities. We can expect features such as Depth of Field, Focus Distance, Focal Length, Field of View, and F-Stop. Players may also be able to activate filters, and vignettes, and change the aspect ratio.
In the meantime, we remind you that God of War Ragnarok is now available on PS4 and PS5.
Also read this : PlayStation VR2 Release Date & Price Confirmed For $550/£530
Also read this : PS Plus Extra And Premium November 2022 Game File Sizes Revealed
Also read this : How to restore a lost Snapstreak on Snapchat: A step-by-step guide