Hello friends welcome to our website  Techcrowder. Today we are going to Google Launches New Affordable Chromecast HD At $30 . Watch content in 4K Ultra HD and 4K HDR if your Chromecast with Google TV or Chromecast Ultra is connected to an HDMI port.
Which supports HDCP 2.2. In order to stream 4K Ultra HD and 4K HDR content, the AVR and soundbar must support HDCP 2.2.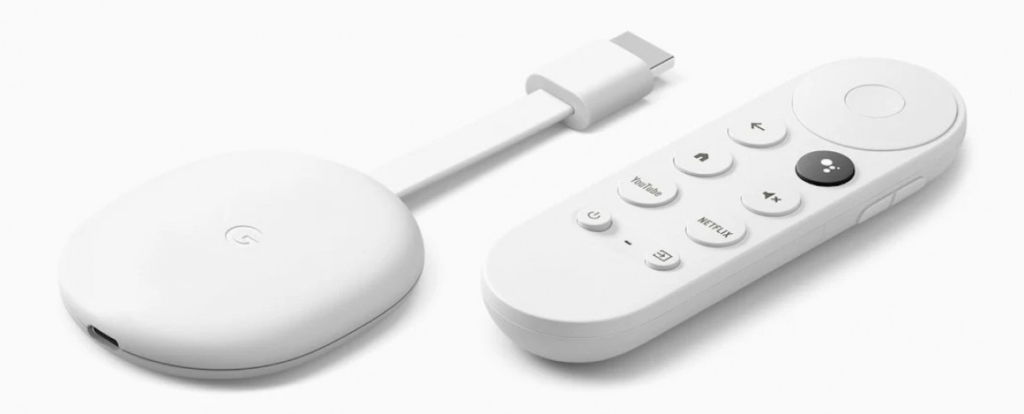 This comes two years after Google launched the $49 Chromecast with 4K HDR streaming support and the introduction of the remote. The new Chromecast supports 1080p streaming.
The new Chromecast supports over 10,000 apps on the Google TV platform, including Netflix, HBO Max, Disney Plus and Prime Video. What's more, Google has improved support for Live TV over the years.
Google Launches New Affordable Chromecast HD At $30
Like similar streaming products from Amazon and Roku that top out at 1080p quality, the Chromecast HD is aimed at those who haven't upgraded to 4K TVs yet — or are looking for a solution for a cheaper secondary set in the home. Those people
It has the same overall design and includes the same voice remote as the 4K model, although the HD hardware only comes in white. You can buy it starting today from Google and its general retail partners including Best Buy, Target, The Home Depot and others.
The original Chromecast with Google TV is a great streaming device at a competitive price point, but with an MSRP of $50, it hasn't been able to match the affordability of the original Chromecast, which hit the market nearly a decade ago at $35.
For $30, the new Chromecast with Google TV (HD) offers everything legacy Chromecast devices have to offer, plus a robust TV interface and a great remote for navigating it.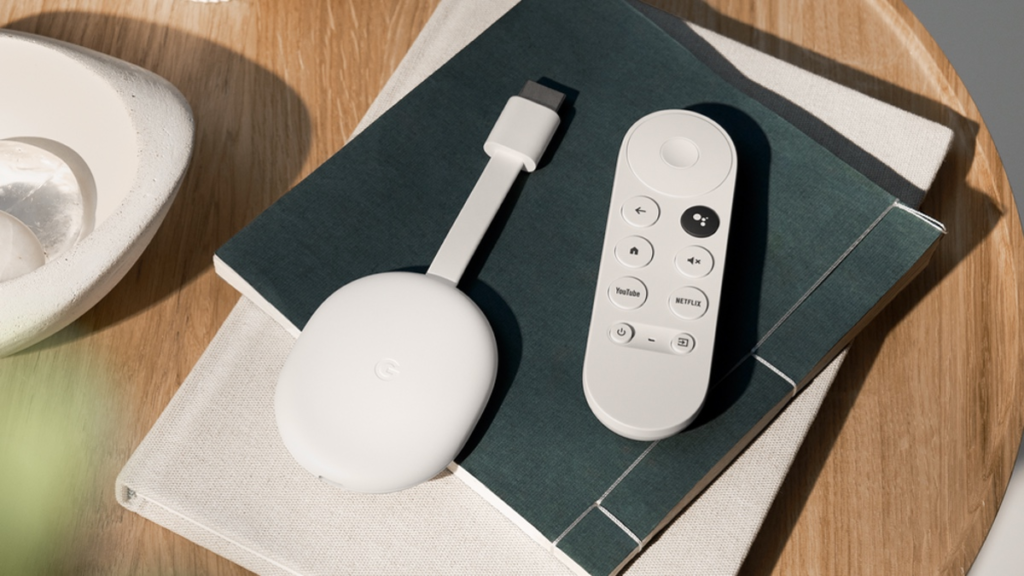 Unlike the 4K version, however, the new HD Chromecast is available in only one colorway – white (or snow, as Google calls it). The new lower-end version also loses Dolby Vision support.
But given that it is meant to be used with older and smaller TVs, that probably won't impress many buyers. It still supports HDR10 and HDR10+.
The Chromecast lineup is yet to get more than 8GB of storage, so we can expect the next one to get at least 16GB of storage.
Chromecast with Google (HD) runs on Android 12, and on the other hand, the 4K model is yet to get it but is expected to get it soon. As always, it also supports casting from smartphones, tablets, and computers.
This new Chromecast with Google TV (HD) will cost you $29.99, which seems like a perfect win-win situation because you're getting it at 40% off or, you could say, 4K Chromecast compared to $20 cheaper.
The company has launched it in the US and 19 other countries. Moreover, it is already available for purchase on Google's official online store.
Also read this : How To Scan and Fix Corrupted Windows Files
Frequently Asked Questions (FAQs)
What is the difference between the old and new Chromecast?
The biggest difference between the First Generation Chromecast and the second Generation Chromecast is that First Generation Chromecast supports 2.4 GHZ WiFi network, while the Second Generation Chromecast supports both 2.4 and 5 GHZ WiFi bands.
What is the lifespan of a Google Chromecast?
Sadly, most Chromecast models don't have a very long lifespan. You can expect yours to last about two or three years. After that point, you could run into frequent connection issues. It may be best to purchase a new model.
Can I use Chromecast on 2 tvs?
Can I move Chromecast to another TV? Yes, Chromecast is built with portability in mind. You can move it from room to room for use with other HDMI-enabled display devices. You won't need to set up your device again, as long as your Chromecast is connected to the same Wi-Fi network.
Can I take my Chromecast to a hotel?
If you're at a hotel with an open Wi-Fi network and no required login, plug your Chromecast into the TV and set it up on the Wi-Fi network. Otherwise, the easiest method is to create a Windows 10 hotspot. Chromecast can connect to it because there's no welcome page needed.
Also read this : Best Cooking Games For Your Android Smartphone
Also read this : iPhone users continue to complain of battery life issues after installing iOS 16
Also read this : YouTube Music for Android is getting updated Material You buttons
Conclusion :
Today in this article we are talking about Google Launches New Affordable Chromecast HD At $30  If you have any doubt related this post feel free to comment below. we really try to solve your problem. I hope you like the post. please Share Comment for more updates.
All the information on this website is published in good faith and for general information purpose only. 24/7google.com does not make any warranties about the completeness, reliability, and accuracy of this information.
If you require any more information or have any questions about our site's disclaimer, please feel free to contact us by contact form.