The Google Pixel 7a is currently under development and for the first time some details have surfaced from someone familiar with the project and all the details have been found in the code. Google Pixel 7a Leaks Suggest 90Hz Screen & Wireless Charging.
In this report, the display panel, camera and wireless charging of Pixel 7A have been revealed, so let's discuss them below. If reports are to be believed, the Google Pixel 7A will feature Samsung's 90Hz FHD+ display.
This is a welcome upgrade as the biggest downside of the Pixel 6a from last year was its 60Hz refresh rate display. If the Pixel 7a gets a sharper screen, it will be a strong competitor in the midrange category.
Google Pixel 7 Will Have Huge Camera Upgrade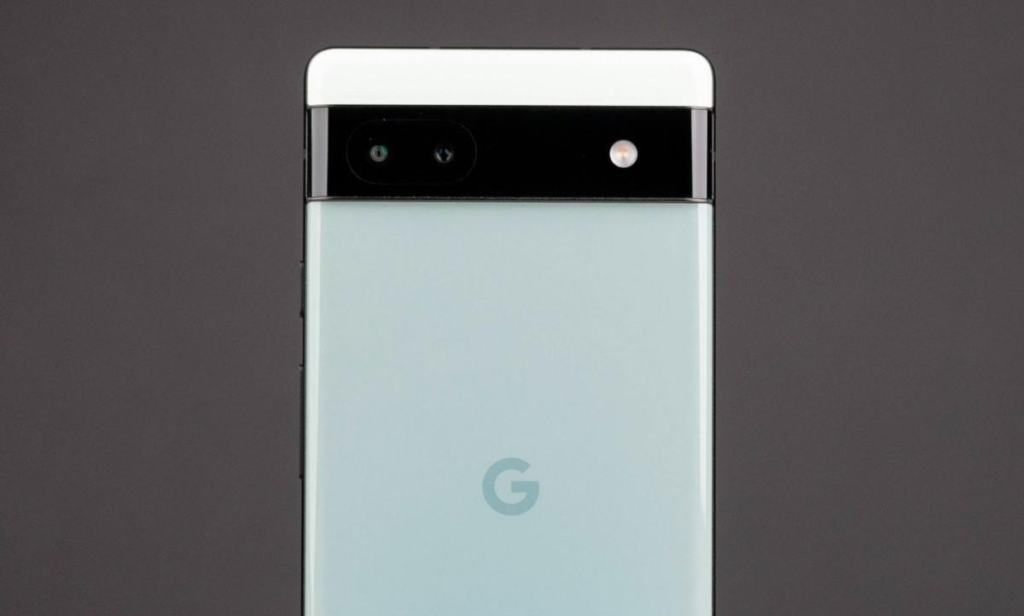 According to developer Kuba Wojciechowski, the Google Pixel 7a is codenamed "Lynx" because all the details are in the name.
And let's start with its camera segment. As revealed by the developer, the Pixel 7a's camera setup is codenamed "Pixel 22 Mid-Range" in the drivers.
Furthermore, he notes that this rear camera setup includes dual camera lenses and the GN1 sensor, which have now been removed from the code. At the same time, the code refers to the camera lenses as "L10-Wide (IMX 787) and L10-UW (IMX 712).
Google's much-awaited smartphone upgrade – Pixel 7a is likely to be launched early next year and with each passing day, tipsters are revealing key details about the device.
There is no doubt that Google Pixel 7A will be launched with many upgrades and according to leaks, Google has tried to fix many existing problems with this device.
Some fresh leaks from tipster Kuba Wojciechowski suggest that the Google Pixel 7A will have a different display, among other features.
Furthermore, he notes that this rear camera setup includes dual camera lenses and the GN1 sensor, which have now been removed from the code. At the same time, the code refers to the camera lenses as "L10-Wide (IMX 787) and L10-UW (IMX 712).
Compared to Pixel 6a, Google puts IMX787 main camera in Pixel 7a, and Sony had IMX 363 main camera in Pixel 6a, and regarding ultra-wide cameras, Pixel 6a had IMX 386, so it is better in camera department There is a major upgrade.
Furthermore, the report mentions that the Pixel 7a will inherit a FullHD+ 90Hz panel, which will be supplied by Samsung. And this will be a significant upgrade as the Pixel 6a only comes with support for 60Hz refresh rate.
It may be a bigger upgrade than other upgrades, but the Pixel 7a also gets wireless charging support, a feature that wasn't present in the Pixel 6a either.
The speed of this wireless charging is expected to be limited to 5W, but it would be nice to have it even with low speed.
The specs are currently only found in the code, and there is no guarantee that it will remain the same as it is under testing and development phase. Also it is expected to be launched in May 2023.
Also read this : iPhone 15 Would Feature Data Transfer Speed Boost With USB-C
Frequently Asked Questions (FAQs)
Is there going to be a Pixel 7a?
More specs have spilled out in the latest Google Pixel 7a leak, including a 90Hz refresh rate screen, wireless charging, and a dual-lens 64MP+13MP rear camera.
Is Google pixel 7 released?
The Pixel 7 series were first teased by Google in May 2022, but officially and fully unveiled on October 6th, 2022, with the release date on October 13th.
…
Google Pixel 7 Release date.
Is the Google pixel 7 worth it?
The Google Pixel 7 is very good value, undercutting most phones than can compete with it on price and offering one of the best camera set-ups out there. The only small drawbacks are the lack of an optical zoom camera, the 90Hz refresh rate and the fact it isn't the fastest to charge up.
Is the Pixel 7 waterproof?
Pixel 7 Pro, 7, 6a, 6 Pro, 6, 5a (5G), 5, 4, 3, and 2 phones are designed to be water-resistant. But normal wear and tear can reduce water-resistance. To help your Pixel phone last longer, avoid actions that could lead to water damage. For your phone's water protection rating details, see the tech specs.
Will Pixel 7 have wireless charging?
So, yes, the Google Pixel 7 series support both fast wireless charging and Google's Battery Share feature to charge other devices wirelessly.
read this also- : Xbox Game Pass Ultimate Members Will Get 3-Month Apple TV+ And Apple Music Trials
read this also- : Marvel Spider-Man 2 Game: Everything We Know So Far
Read this also -: Microsoft Rolls Out iCloud Photos Integration For Windows 11
Conclusion :
Today in this article we are talking about Google Pixel 7a Leaks Suggests 90Hz Screen & Wireless Charging. If you have any doubt related this post feel free to comment below. we really try to solve your problem. I hope you like the post. please Share Comment for more updates.
All the information on this website is published in good faith and for general information purpose only. 24/7google.com does not make any warranties about the completeness, reliability, and accuracy of this information.
If you require any more information or have any questions about our site's disclaimer, please feel free to contact us by contact form.