Microsoft has confirmed a new issue To Task Manager in Windows 11 version 22H2. This latest issue only affects those who have installed the optional November update KB5020044. Microsoft Windows 11's Latest Update Causing Issue To Task Manager
And may cause the Task Manager to not display in the expected colors. While the company is investigating the issue and promises that it will be fixed in one of the next versions, there is a workaround that you can use to work around the problem.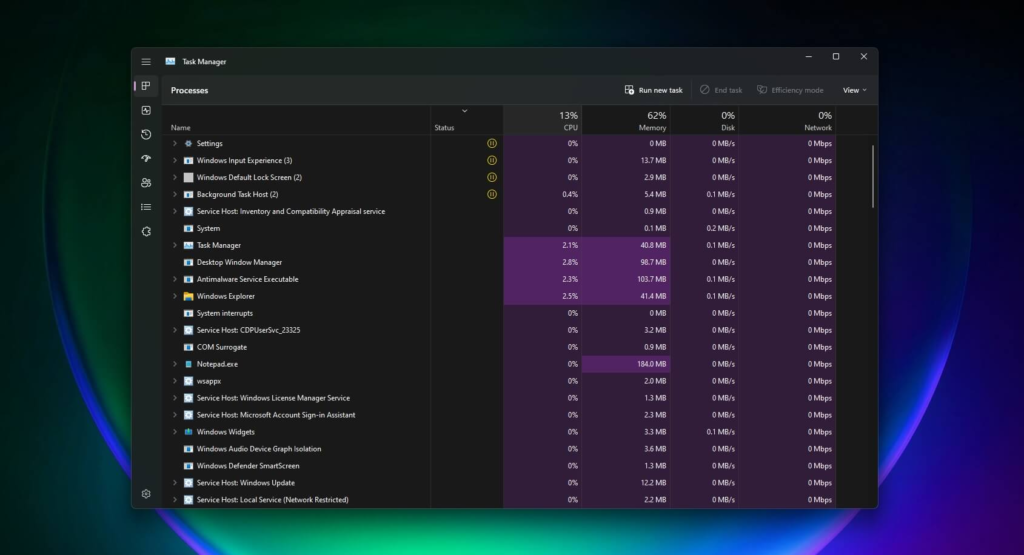 This issue was first opened by Microsoft on November 30, but only a certain set of people might be impacted. This is because Task Manager will only display unexpected colors.
An unreadable UI if the system is set to a specific theme. That is, if you have the choose your mode setting under personalization in Windows 11's settings app set to custom.
ALSO READ THIS : How To Set Parental Controls On IPad (2022)
Microsoft Windows 11's Latest Update Causing Issue To Task Manager
For now, Microsoft has suggested that affected users should use Light or Dark mode while it works on a fix. The problem only impacts client versions of Windows 11 version 22H2, Server variants are unaffected.
This can be done by opening Windows Settings and navigating to Personalization > Colors > Choose your mode > Light/Dark.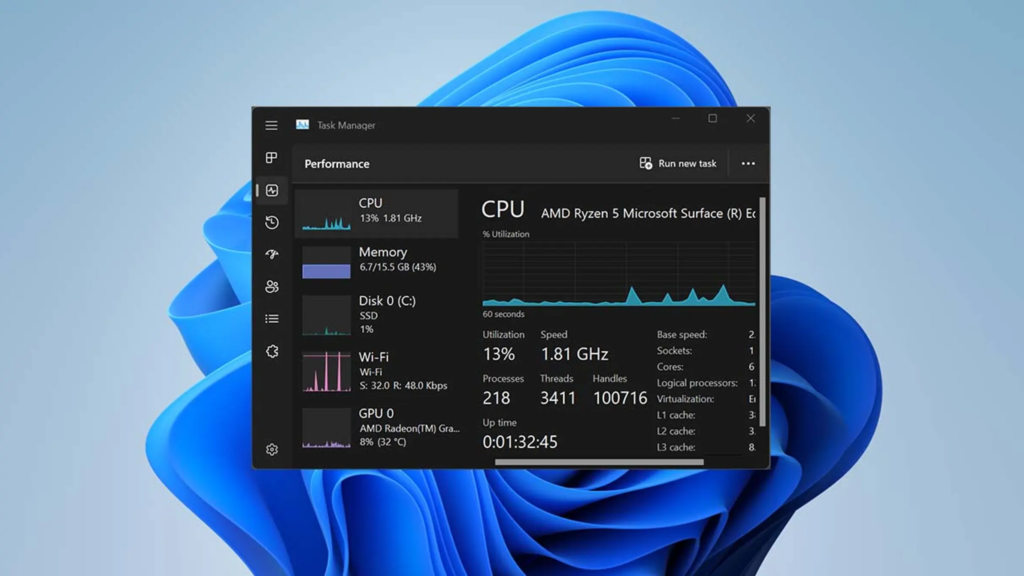 The company hasn't provided an ETA on how long it will take to resolve the bug, but it will likely happen sooner than this month's Patch Tuesday, which is scheduled for December 13.
This is not the first issue to pop up related to Windows 11 2022 Update (version 22H2) in the past few days.
Microsoft recently fixed an app freezing issue when switching IME input modes, along with other problems related to Remote Desktop and Direct Access.
However, this issue arrived after installing the KB5020044 update (build 22621.900), which was focused on a solution for a huge issue that caused the game performance in the 2H22 Windows 11 version.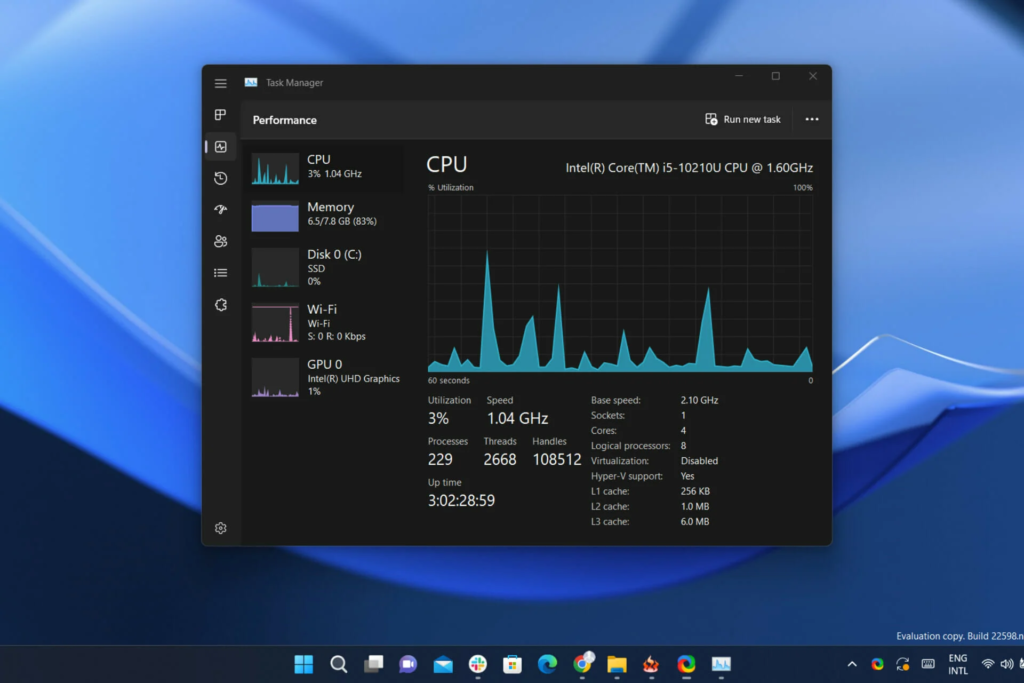 And it also includes storage alerts for OneDrive members and some more advancements to Windows Spotlight, so it is not preferable to be removed.
As this issue impacted many users, so the company has already revealed that they started working on a fix for this issue, but they haven't detailed when exactly everyone is going to get it.
But it seems that we will get this fix's update before the next Wednesday. Also, it has given a solution for until then and why it is causing a balanced ratio, not for everyone.
Microsoft noted that this issue is only arriving for those users who have selected their Windows color mode to 'Custom'. If the user switches it to Light or Dark mode, it may get a fix until the actual fix doesn't arrive.
How To Change Color Mode in Windows 11
Select Start > Settings .
Select Personalization > Colors.
Open Colors setting
Under Choose your color, select Custom.
Under Choose your default Windows mode, select Dark.
Under Choose your default app mode, select Light or Dark.
To manually select an accent color, choose one under Recent colors or Windows colors, or select Custom color for an even more detailed option.
Or select the Automatically pick an accent color from my background box to have Windows select the color. The accent color will help offset and complement the Custom mode.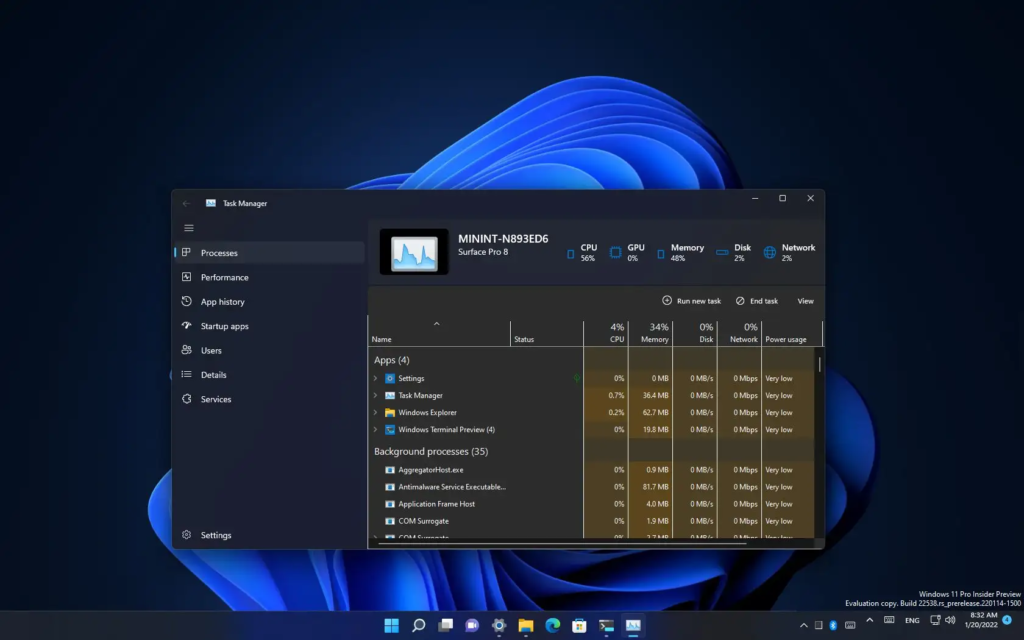 Under Show accent color on the following surfaces, select the Start, taskbar, and action center box and the Title bars and window borders box.
To change the color mode, first, go to the Windows Setting and then head to Personalization from the sidebar; you will see the 'Colors' option on the second, so click on it and switch it to dark or light.
ALSO READ THIS : How To Set Parental Controls On IPad
ALSO READ THIS : New Nier Announcement Set For This Weekend's Automata Fan Fest
ALSO READ THIS : The Callisto Protocol Will Use Denuvo DRM, PC System Requirements Revealed