Here's a guide on how to set up parental controls on an iPad.
If you have recently purchased a new iPad for your child, you might be thinking now about what to do. Well, there are no problems allowing your child to use these devices but it becomes necessary that children or teenagers should be safe while surfing the internet. There are many cyber criminals that can target children in various ways. So, to be better safe than sorry, in this guide I will tell you how to set parental controls on the iPad so stay away from all the dangers.
iPad: How to Set Parental Controls (2022)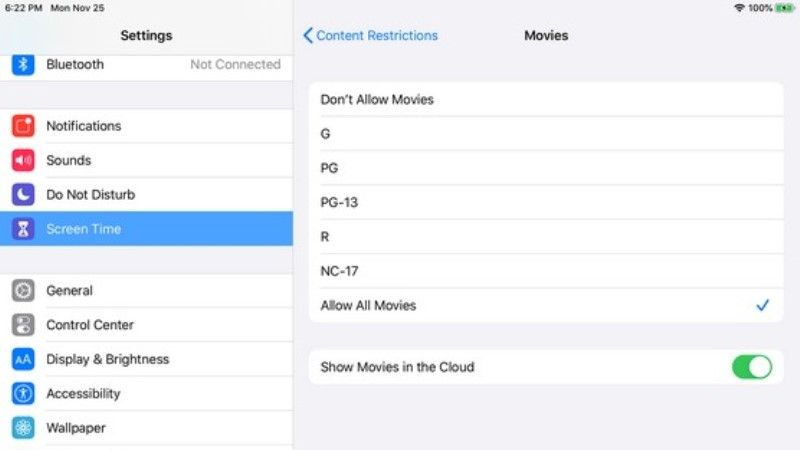 Thankfully, there are some useful settings provided by Apple that allow parents to manage how children use their iPad. After setting parental controls on an iPad, you will be able to control which features, apps, etc. your child can use or access. Below, I am going to explain how to set up parental controls on an iPad.
Setting Up Parental Controls on your Child's iPad using Screen Time
First of all, open the Settings app on your iPad.
Then go to Screen Time.
Tap Turn on Screen Time to enable this feature on your device.
Read the introduction to using this feature, and when you're ready, tap Continue.
If you're setting up this feature on your child's device, tap This is my child's iPad.
At this point, the system will ask you to configure – one by one – the Screen Time settings. If you want to do it later, choose Not now.
First, you'll need to set up Downtime. To do this, choose the start (and end) time you want your child to be away from the screen and click Downtime.
Now you will need to set app limitations. Select the categories of apps you want to restrict for your child and then select the time your child is allowed to use these specific apps.
Click Set app restrictions to confirm your choice.
At this point, the Content and privacy page will open: click Continue to set a password that protects all the restrictions you have set.
Type a four-digit passcode, then enter your Apple ID and password to use in case you forget your Screen Time passcode.
Finally, click OK.
Now you know everything about how to set up parental controls on iPad: use this information to ensure your child's online safety.
That is all you need to know about how to set parental controls on an iPad.
ALSO READ THIS : New Nier Announcement Set For This Weekend's Automata Fan Fest
ALSO READ THIS : Netflix Brings 7 New Mobile Games To Its App
ALSO READ THIS : The Callisto Protocol Will Use Denuvo DRM, PC System Requirements Revealed