Here's a guide on how to set up your iPad for your children.
There is always a danger in allowing a child to use the iPad freely as it might be very risky. Setting up parental controls and Guided Access are the basic steps to get your children to use the iPad. To configure a tablet or a smartphone for children, the control systems are essential and it is crucial to know how to manage them in the best possible way, to avoid nasty surprises, such as access to sites not suitable for children, the purchase of unwanted applications, the excessive time spent staring at the screen. Therefore, in this guide, you will learn how to set up an iPad for your child in detail below.
How to Set Up an iPad for Children (2022)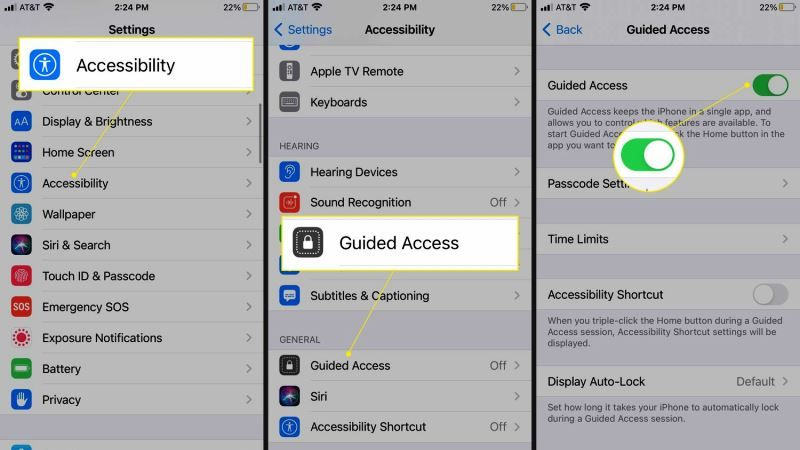 As you know, children know no limits. Their eyes would be glued to the screen for many hours. And even in this case, the effects are harmful: sleep deprivation is one of the most common effects.
So what should you do in this case? It is sufficient to put into practice some small tricks to make the iPad very safe, preventing children from encountering unpleasant surprises and falling into nasty things. Check out the various methods below to solve this problem.
Set Parental Controls
One of the best and most useful systems to secure the iPad is to activate Parental Control, through which it is possible to block some applications or other dangerous content. Also in this case the procedure is very simple here's how it is done:
Open the "Settings" on the iPad
Click once on "General" and then on "Restrictions".
Choose a PIN code.
Next, select which apps and content to block.
You can prevent access to Siri, the camera, Safari, iTunes, and much more, including in-app purchases, by blocking the App Store.
Turn ON Guided Access
Another very useful system to protect children is to limit the use of the iPad to a single application. In this way, children will not be able to "roam" freely on the tablet. To activate the feature, follow the steps below:
First, go to "Settings" then to "Accessibility" and finally to "Guided Access".
Here we will have to enable the service and choose a PIN code.
Then all you have to do is launch the app and quickly press the Home button three times.
At this point the session is active.
To deactivate the protection feature, and exit the application, simply enter the unlock code previously selected.
That is all you need to know about how to set up an iPad for your child. If you are looking for more iPad Tips and Tricks, then check out our other guides only on Techcrowder.com
ALSO READ THIS : How To Screen Record On IPad With Sound (2022)
ALSO READ THIS : How To Set Parental Controls On IPad
ALSO READ THIS : New Nier Announcement Set For This Weekend's Automata Fan Fest